WON THIRD PRIZE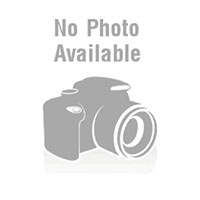 NameType
Type
Level
Position
Description
Nafees Ibrahim(2312),Syed Zahaan U(1823)
Extra Curricular
Interschool Level
Third place
Alhamdulillah! Syed Zahan (VII D), Nafees Ibrahim (VI D) have won third prize in Quiz competition (Juniors) held at THE PUPIL Saveetha Eco School. Congratulations to the winners
STORY TELLING COMPETITION WINNERS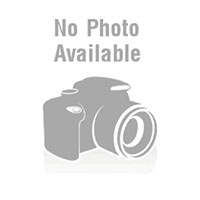 Name
Type
Level
Position
Description
Aathika Firdhouse M(880),Abdul Matheen M(2371),Abdur Rahmaan B(499),Afra M(1598),Afya Fathima(1579),Aisha Siddiha S H(571),Faheemunnisa Z(888),Fahima M S(1814),Fariya Ayman(856),Fathima Begum S(981),Fathima Sumaiya J(1642),Fawazdeen A(2343),Fouziya Sultana(1827),Hizhurul Musthaq(1652),Isra Maryam(1754),Khadheeja S(533),Khansa Maryam K(2384),Liyana A M(2151),Mohamed Ahsan(949),Mohamed Hisham(2079),Mohamed Irfan.N(807),Mohamed Yousuf M(2177),Mohammed Seemal A(1077),Mohammed Suhail S(708),Muhammad Aaqil P M(2115),Muhammad Aathif(1571),Naira Afreen(2019),Nuha Fathima(1841),Rifana U(2376),S A Tanzima(1819),Safaa A(794),Sameeha Rufaidah M(993),Sanaah Insyirah(1636),Shaheen M(2317),Shahirah Tazmeen(2013),Shayaan Ahmed F(969),Sumaiya Fathima M(977),Syed Faizaan(1607),Syed Hafeezur Rahman(2279),Syed Ibrahim(1054),Syeda Hajira Tabassum(2062),Tasneem Fathima(1605),Tasnim Fathima T(510),Thaj Diyah Fathima A(1596),Thawfeeqa S(595)
Extra Curricular
School Level
First, Second Third Prize Winners
Congratulations to the Winners.
WON 2ND PRIZE IN SHAASHTRA IGNITE 3.0 HELD AT IIT MADRAS
Name
Type
Level
Position
Description
Abdulla Mohammed Zayd(181933),Faik Ahamed B(181954),Khaleelur Rahman(181929),Mohamed Umar M(181904)
Extra Curricular
Others
2nd Prize
Alhamdulillah! Our Students Abdulla Mohammed Zayd, Faik Ahamed B, Khaleelur Rahman and Mohammed Umar M have participated and won II prize in LOGIC EVENT , SHAASHTRA IGNITE 3.0 helad at IIT Madras on 19th & 20th October 2019. Congratulations to the team.
CONGRATULATIONS TO OUR YOUNG AUTHORS
Name
Type
Level
Position
Description
Jamal Haneef(1116),Simin Sulaiman(925)
Others
Others
Published Books
We congratulate the young authors of our school on getting their books published. Simin Sulaiman of Class VII (Author of the book THE REALM OF RORA) Jamal Haneef Ahmed of Class X (Author of the book EMOTIONS)
WILD WISDOM QUIZ WINNERS
Name
Type
Level
Position
Description
Ashiqa Sheik(1665),Ifra A(1078),Mohammed Fahad(1740),Shafiq Ahmad M.S.(1815)
Co Curricular
School Level
WINNERS
Alhamdulillah! We are happy to announce the result of Wild Wisdom Quiz(WWQ) School level competition. The Winners are: JUNIOR SCHOOL LEVEL 1. Ifra Fatima -4B 2. Ashiqa Sheik 5A MIDDLE SCHOOL LEVEL 1. Mohammed Fahad-8D 2. M S Shafiq Ahmad-6C In Sha Allah, he winners will be participating in State Level WWQ Competition